*Mall Madness Voice* There's a Sale At ColourPop
Plus, other things released this month that are worth checking out.
It's almost August, and that's disgusting, tbqh. Congratulations to everyone on spending a year inside. While the government's shoddy response to the pandemic continues, beauty brands are as active as ever, and this month was FILLED with newness.
I'm trying to figure out what this newsletter will focus on, and please feel free to give feedback! I'm thinking a monthly roundup of new products and stuff I'm loving could be cool. I was going to send this one out at the end of July, but ColourPop is having a sale, and you should probs take advantage. I would, but I've also come to realize that I do not need another eyeshadow palette.
But, let me know what you want to see and read. In the meantime, I'm sharing some highlights of what I've been using, and I'm also touching on a few new releases of note.
---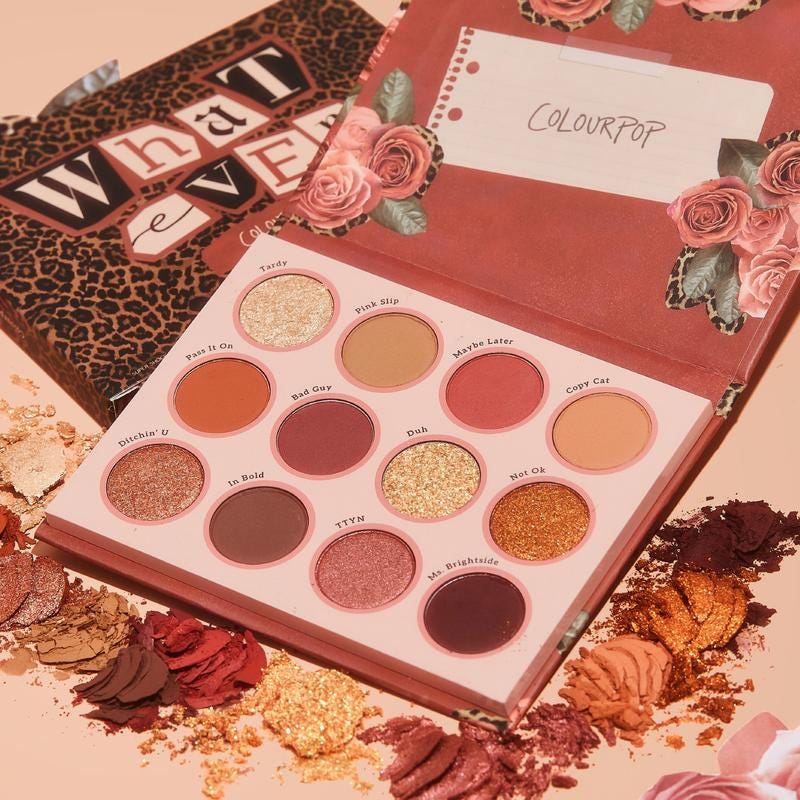 ColourPop is currently having a sale on select palettes, including one of my all time faves — Whatever. The packaging, which features leopard print, drew me in, but the colors inside are what made this a must for me. Along with pigmented shimmers in warm neutral shades, there's also matte shadows that are perfect for solo wear or pairing with sparkle.
The $75 price tag is substantial, but this is one splurge that's worth it. On top of containing 7 products that can be used in multiple ways, you're essentially paying for an entire kit of beauty goodies that all work together in perfect harmony. This one was gifted to me, and while I wasn't sure about the brightly colored looks featured in the packaging, the pigmented shades are beautiful, and really work well together. This is one worth adding to your summer beauty routine, or you can always take a look at individual Nudestix products.
Our new 'Bounce Back' Curl Reviving Mist delivers an instant energy jolt to tired, fallen curls with ingredients like cactus flower extract to smooth the cuticle and bring spring back to curls + aloe leaf juice to lock in moisture 🌵 find it now at
@ultabeauty
​
Never one to settle on a single curl product, this curl cream caught my eye with its affordable price tag. I've used post-shower, raking through my curls before scrunching and air drying. True to its promise, the cream holds up, and curls look lively and fresh without the added crunch or grease of too much product. I was gifted this one, but it's also something I'm going to continue buying on my own.
Trader Joe's Rose Water Facial Toner, $3.99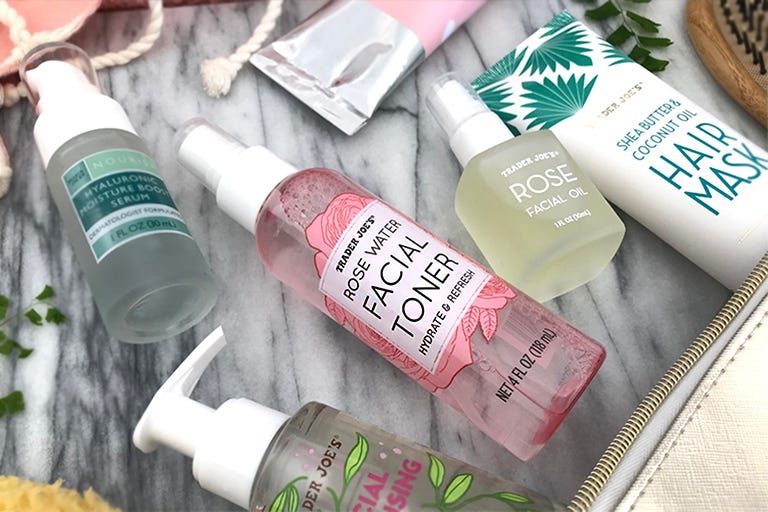 Beauty brands are constantly buzzing with water-based sprays intended to hydrate and refresh skin. If you've been itching to take the plunge, but don't want to break the bank, enter this toner from Trader Joe's. At just $4, you can spray as needed on your face throughout the day, giving your skin a little TLC in the midst of summer's hottest days.
Just Announced