Full disclosure, I don't have a schedule in mind for this newsletter. Rather, I want to write when I feel. And thanks to a recent heroic collaboration between Ulta Beauty and the upcoming Wonder Woman 1984 film, I am feeling majorly inspired.
I am a true believer in the power of a bath, and thanks to these two products, tub time got a lot more special. If your body is in need of sweet smelling, sparkly self-care, I'd suggest the Wonder Woman Body Scrub. It goes on in a golden glitter formula, but don't worry, because the sparkle is for show. Rather, after using, my skin feels softer, and it's a perfect pick-me-up for quarantine skin.
Of course, before fully submerging myself in the deep tub waters, I do try to remove every trace of the day's makeup (when I actually wear makeup). I have super sensitive skin, and these Bliss Makeup Melt Wipes feel super soft on my skin, and leave very little behind for me to wash away.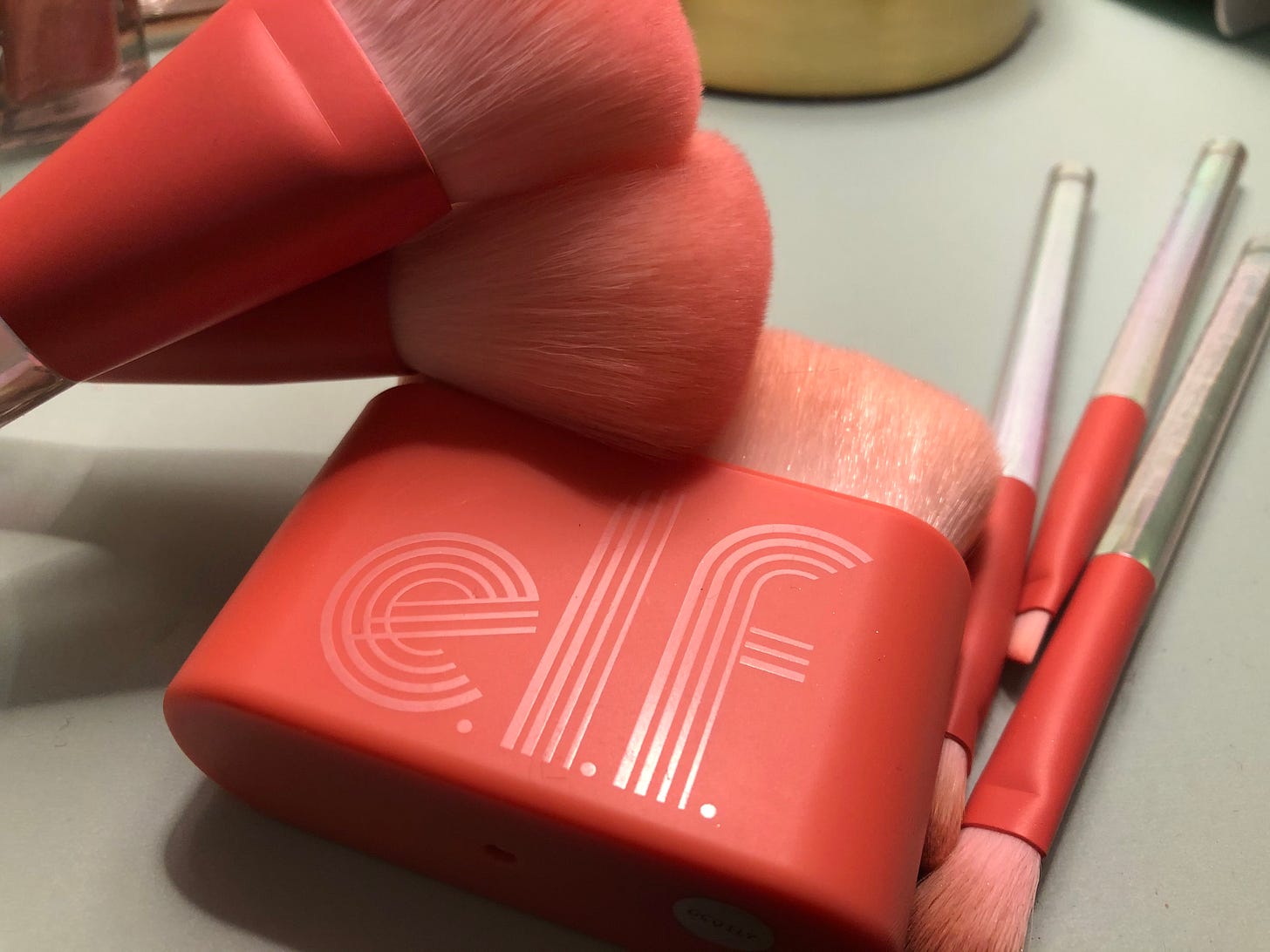 As for the week's makeup products of choice, I am fully in love with e.l.f. Cosmetics newly launched Retro Paradise Collection. The entire line is adorable, but the brushes prove especially crucial. The eyeshadow brushes are perfect for blending and precision, and the body brush was made for applying that faux summer glow courtesy of your highlighter.
Lastly, I think I finally mastered the cat eye, and by mastered, I mean there's a wing-ish shape on my eyes right now. I definitely don't want to get ahead of myself and declare this beauty mission accomplished, but I did manage to work really well with the ColourPop Creme Gel Liners. They're super colorful and retail for $6, so you can also pretend that you understand eyeliner for less than what two medium iced coffees at Dunkin with almond milk would be. In addition to using a liner I like, I also turned to this Alexa Chung video for help, and it helped, sort of.
That's all for now. If you're here for a new tune, I got you covered in that department, too. In what's a true dream collaboration, Porridge Radio and Lala Lala teamed up for this single.